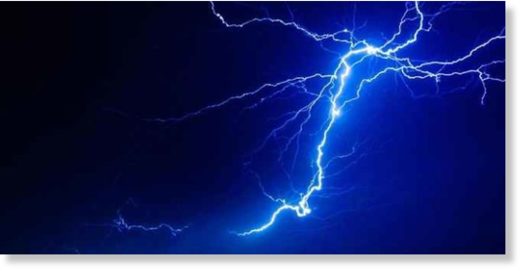 Five people were killed and two others injured today in separate incidents of lightning in Bihar's Katihar district, officials said.
Among the killed were three farmers.
A 62-year-old farmer and his brother in-law were killed by lightning while they were working in a maize field at Laxmipur Bundh tola, circle inspector Sadanand Mandal said.
A 30-year-old woman suffered burn injuries in another incident of lightning in the same locality, he said.
Another 52-year-old farmer was struck by lightning at Jaja village and was declared brought dead when rushed to the hospital, Kadwa police station in-charge Ajit Kumar said.
Yet another man was killed by lightning at Riwaganj village and a 14-year-old boy was struck at Azampur tola.
A 16-year-old youth was also injured at Azampur tola.
Source: Press Trust of India