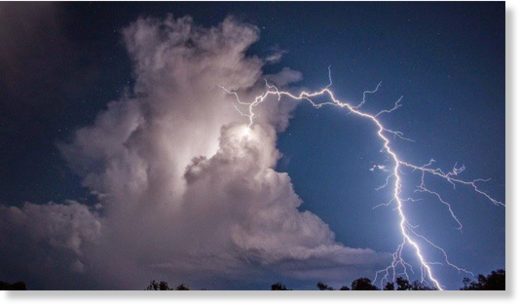 During the heavy rains and lightning that took place in Dakshina Kannada and Udupi districts from Thursday late night to Friday evening, several cows have died and more than 300 electric poles have been damaged. Trees were seen uprooted in many parts of the district.
In Dakshina Kannada district, Mangaluru, Puttur, Sullia, Bantwal and Beltangady areas received good rains with lightning and thunder. Mulky Kinnigoli and Suratkal areas received more lightning with light rains and strong winds.
Winds caused uprooting of trees and as a result more than 300 electric poles were damaged which is unprecedented during pre-monsoon showers
in Dakshina Kannada.
Several parts of the district were affected with electric supply till Friday evening.
Udupi district too witnessed the same situation like in Dakshina Kannada. All parts of the district received moderate to heavy rains.
Lightning claimed 3 cows in Kukkuje near Hebri, 3 cows in Amasebail, 3 cows in Thekkatte near Kundapur and a calf at Karkala.
Several houses were reportedly damaged due to rains. Losses are yet to be ascertained.