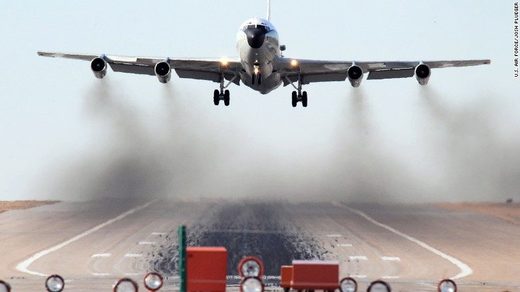 A US aircraft that specializes in detecting radioactive debris after a nuclear detonation was intercepted by two Chinese fighter aircraft in international airspace near the Korean peninsula.
Two Chinese Sukhoi Su-30 fighter jets came within 150 feet of a US Air Force WC-135 Constant Phoenix aircraft while it was flying in international airspace above the
East China Sea
on Wednesday, officials told
CNN
.
Earlier, a US official told CNN the Chinese jets came within 150 feet of the US plane, with one of the Su-30s flying inverted, or upside down, directly above the American plane.
Officials told
NBC News
that the crew of the Constant Phoenix described the confrontation as "unprofessional." The US crew said they were acting in full accordance with international law.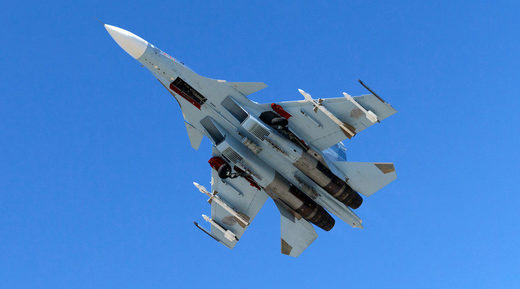 Officials reportedly did not address whether the Chinese maneuver was unsafe.
"The issue is being addressed with China through appropriate diplomatic and military channels," Air Force spokeswoman Lieutenant Colonel Lori Hodge told
Reuters
.
Hodge added that the way that the incident is characterized is based on "the maneuvers by the Chinese pilot, as well as the speeds and proximity of both aircraft."
Chinese Foreign Ministry spokeswoman Hua Chunying declined to comment on the incident, deferring to the country's defense ministry.
"For a long time US ships and aircraft have been carrying out close up surveillance of China which can really easily cause misunderstandings or misjudgments or cause unexpected incidents at sea or in the air," she said, as cited by Reuters.
"We hope that the U.S. side can respect China's reasonable security concerns," she added.
The four-engine WC-135, also known as a "nuke sniffer," was based out of the Offutt Air Force Base in Bellevue, Nebraska, according to
KMTV
.
The planes have been used in the past to collect evidence of nuclear tests conducted by North Korea, according to CNN.
In February, a Chinese KJ-200 aircraft came within 1,000 feet of a US Navy P-3 Orion aircraft over the China Sea. A spokesman for United States Pacific Command called that incident "unsafe," according to
DefenseNews
.