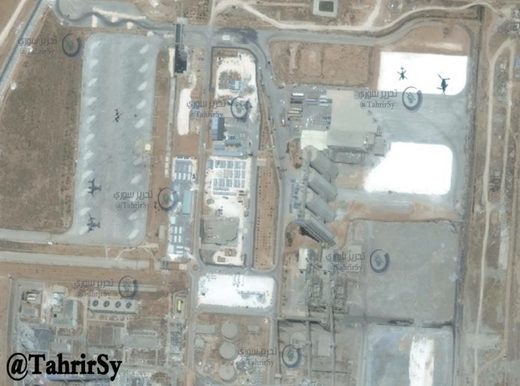 The US Army has illegally occupied a cement plant to be used as an airfield in Syria's northeast.
Satellite visuals recently taken of the "Lafarge" cement factory in northern Al-Raqqa province, shows a US military base containing a helipad.
The pad can be used for multiple kinds of war crafts and assault helicopters.
According to deep research in the satellite images, the airbase contains: military transport aircraft "Boeing CH-4 Chinook", in addition to the transfer helicopters of "Bell Boeing V-22 Osprey" and assault aircraft "AH-64 Apache".
The proximity of this base to the frontlines with ISIS makes it an important asset to the fight against the terrorist group.
Lafarge was handed over to Kurdish authorities in early 2016.