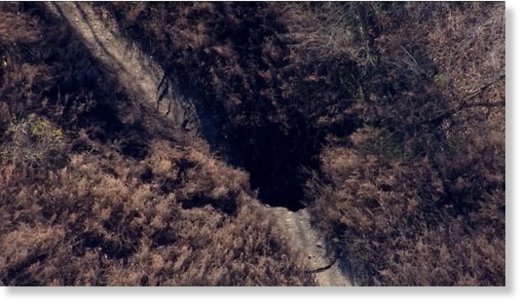 A massive sinkhole has developed on the Ramapough-Lenape Native American tribe's land in Ringwood.
Neighbors say that the hole, which opened off of Van Dunk Lane, is anywhere from 30 to 50 feet in circumference. A member of the Ramapough-Lenape tribe discovered the hole Wednesday morning while walking on a trail in the woods.
Ringwood Borough officials tell
News 12 New Jersey
that they believe that one of the many mine pits that are across Ringwood opened up. A cause was not immediately determined.
The Ramapough-Lenape chief says that the residents live in constant fear of sinkholes opening up and says that there hasn't been a true solution to fix the problem.
"This is an old issue, and it's obviously never been addressed," says Chief Vincent Mann. "Whether it's because of financial reasons or we think it's because of who we are. And that's sad to say, but you can connect this to a lot of things happening in the country today, even to Standing Rock. We are human beings, and we deserve the right to be able to live."

Borough officials say the immediate plan is to fence off the sinkhole to prevent anyone from getting hurt. Then they will try to figure out a solution to the problem.
You can watch local video coverage
here
.