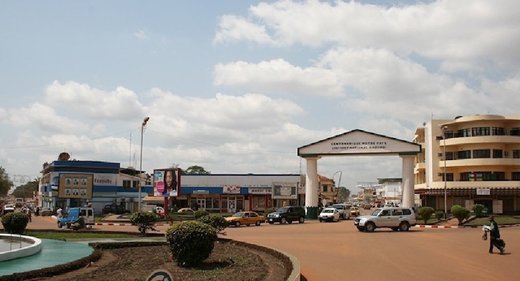 President Faustin Archange Touadera told Sputnik in an exclusive interview that the Central African Republic and Russia have a great potential for stepping up partnership.
The Central African Republic (CAR) and Russia have a history of strong cultural ties which they need to restore, CAR President Faustin Archange Touadera told Sputnik in an interview.
"We have very good relations with Russia," Touadera said. "But we'd like our relationship to become more robust to increase cooperation because we used to have very good cultural ties in the past in terms of educating students and teachers. So I think there is room for improved cooperation."
The resources-rich country has been struggling to return to stability after more than three years of civil war and sectarian fighting between Muslim rebels and Christian vigilante forces drained it financially and displaced thousands of people, according to the UN.
Russia has been contributing to the UN Multidimensional Integrated Stabilization Mission in the Central African Republic (MINUSCA). In the past, the Soviet Union trained thousands of Africans for free at its universities as part of a policy to strengthen ties with the continent.