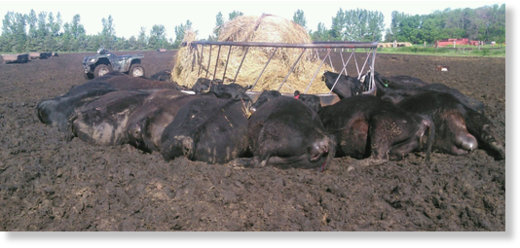 About $45,000 worth of cattle was lost when lightning struck in McCook County Wednesday night, and the Moody County Sheriff's Department is using it as an example to remind people the dangers of lightning.
A Moody County Sheriff's Department
Facebook page post
Thursday
showed dead cattle surrounding a metal bale feeder that was struck by one bolt of lightning, killing all 21.
"This is a very strong reminder of what lightning can do," the post, which has since garnered more than 35,000 shares as of Thursday evening, said. "If you start to see lightning and hear thunder, you need to get out of the open."
The post reminded people to stay off of lakes and golf courses and other outdoor activities if possible during severe storms and that standing under a tree is also not a safe place.
The National Lightning Safety Institute says when close to lightning to avoid water, high ground open spaces, metal objects including wires, fences, machinery, motors power tools and trees.