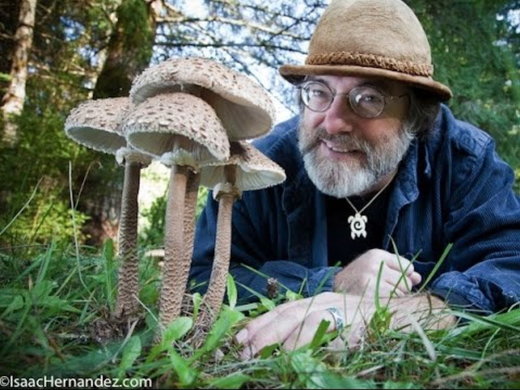 Paul Stamets, is a leading scientist and the author of several definitive books on cultivating medicinal mushrooms. He's widely recognized as one of the 50 visionaries changing the world today. A dedicated mycologist studying fungi for over forty years, he shares the power of mushrooms for medicine, and for bioremediation, utilizing fungi in ways that can heal both our own health and the world. He is passionate about conserving ancestral mushroom strains from pristine woodlands which he says have incalculable value:
"The time to act is now. Waiting for science and society to wake up to the importance of these ancient Old Growth fungi is perilously slow and narrow in vision ...The rainforests of the Pacific Northwest may harbour mushroom species with profound medicinal properties. At the current rates of extinctions, this last refuge of the mushroom genome should be at the top of the list of priorities for mycologists, environmentalists and government. If I can help advance this knowledge, I will have done my part to protect life on this planet."
Listen to his fascinating talk and learn how mushrooms can help the human and entire planetary ecosystem to heal.