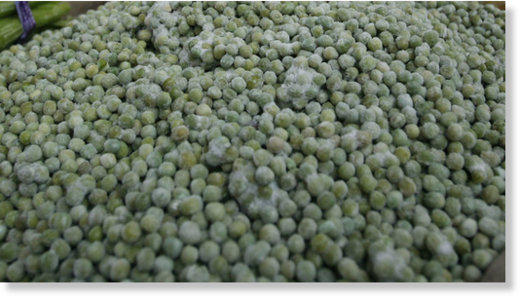 Hundreds of frozen fruit and vegetable products are being recalled after federal health officials linked them to an outbreak of listeria that has sickened up to eight people in three states. Two of the people affected have died.
The recall affects 358 products under 42 brands sold by the Pasco, Washington-based CRF Frozen Foods, the company announced on Monday. The products being recalled all have expiration dates between April 26, 2016 and April 26, 2018. They have been sold in all 50 US states, as well as the Canadian provinces of Alberta, British Columbia, Manitoba and Saskatchewan.
The recall was initiated after the US Centers for Disease Control and Prevention (CDC) discovered the Listeria bacteria during a routine check,
ABC News
reported.
"CDC has informed CRF Frozen Foods that the government has identified seven people from three states who became ill and were hospitalized due to Listeria," a CRF
statement
reads. "Some of these illnesses have been linked to consuming CRF-manufactured or processed products."
According to the
CDC
, eight people have been sickened in California, Maryland and Washington since September 2013, six of them in California alone. It's unclear why there is a discrepancy between the CDC's number and CRF's.
The two patients who became ill in Maryland and Washington died, but the CDC said their deaths were not caused by Listeria.
Generally, Listeria can cause fever, severe headaches, abdominal pain and diarrhea in health adults. However, it could be fatal in young children and elderly individuals who have weakened immune systems. In pregnant women, the bacteria can cause miscarriages or stillbirths.
The CDC is recommending that consumers avoid eating the recalled products and either return the items for a refund or throw them away. Restaurants and retailers are also being told not to serve or sell the frozen food.
The initial recall began on April 23, when CRF pulled 15 frozen vegetable products due to the possibility that they may have been contaminated. The recall has now been expanded to include all of the company's frozen organic and traditional fruit and vegetable products.
CRF has also suspended work at its Pasco facility, pending a review of operations there.