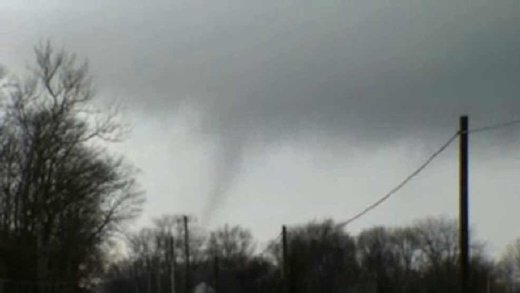 The National Weather Service has confirmed that an EF2 tornado hit eastern Oklahoma and northwest Arkansas earlier this week.
The National Weather Service in Tulsa, Oklahoma, says the twister had winds of 120 mph to 130 mph when it hit Wednesday night. The tornado was on the ground for 11 miles and had a maximum width of 800 feet.
Four people were injured and a handful of homes were destroyed in the storm.
Forecasters say more severe weather could hit the eastern half of Arkansas on Sunday, with small hall and gusty winds the biggest concern.
Source: Associated Press