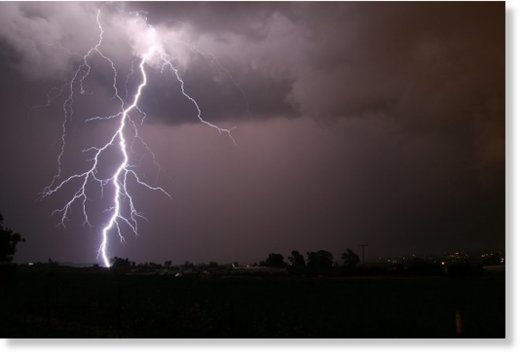 Three people died in separate incidents yesterday after being struck by lightning in Sumbawanga and Bukoba districts.
In Sumbawanga, lightning struck and burnt to ashes, a Standard Four pupil, Maria Pangani (14)
from Swaila Primary School in Mkwamba Ward, Nkasi Distrct, Rukwa Region on Tuesday evening.
The deceased was studying through the Memkwa programme at the school.
In Bukoba two children from the same family died on the spot when they were struck by lightning
in Kumubuga village, Murusagamba ward, in Ngara District.
Rukwa Regional Police Commander (RPC), Mr Jacob Mwaruanda, confirmed that the incident occurred on March 22, this year, at around 5:00 pm at Swaila Village in Nkasi District in the region.
Reports from the scene of incident had it that disaster struck when the deceased's mother threatened to punish her daughter after discovering that she was secretly possessing a Techno smartphone.
It was further alleged that the deceased's mother grilled her daughter seeking to know where she got that expensive phone. However, her daughter refused to reveal the person who had given her the device.
Narrating the incident, the Swaila Village Chairman, Mr Juvernary Mmanzi, said that on that material evening the deceased's mother demanded an explanation from her daughter who had given her the smart phone.
According to the deceased's mother, she was baffled and greatly shocked after discovering that her daughter was in possession of a smartphone. She declared that she (the mother) could not afford to purchase it.
"The perturbed mother grilled her daughter who refused to disclose where she got the phone. It was at that juncture the the mother threatened to accuse her to the village local government.
The defiant girl fled and went to hide in the bushes for fear of being sentenced to jail, " added Mr Mmanzi.
Suddenly, a lighting that accompanied heavy rains struck the girl who was hiding in the bush and reduced her into ashes.
The reports had it that shortly later anxious villagers mounted a search for the girl and found her burnt body in the bush but her skirt was intact.
They also found the smartphone and some guava fruits in the pocket of the skirt. Mr Mwarunda said postmortem reports had confirmed that lightning was the cause of her death.
Her body was then given to relatives for burial. In Bukoba , The Medical Officer in-charge for Murusagamba Hospital, Dr Jacob Henry, identified the deceased as Dativa Cosmas (8), who was in Standard Two at Kumubuga Primary School and Bahati Cosmas (5).
Moreover, the medical officer said two people were admitted to the hospital in connection with the lightning incident. He named them as Cosmas Tingabangwa (36) and Deogratias Cosmas (12), who were in stable condition.
Three weeks ago, three students at Kanazi Secondary School in Ngara District were killed by lightning as they were attending classes. Sixteen others sustained minor injuries.