Nicaraguan President compared on Saturday American virtual declaration of war against Venezuela with the blockade against Cuba.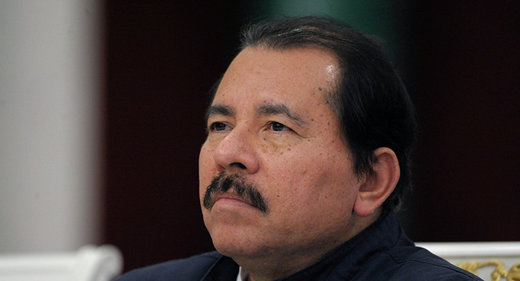 Nicaraguan President Daniel Ortega said on Saturday that the United States have virtually proclaimed a war against Venezuela.
"[The United States] are accusing Venezuela of being a threat to their security, that is called a declaration of war...this is as serious as the blockade against Cuba,
" Ortega said at the ceremony commemorating the anniversary of former Venezuelan President Hugo Chavez's death as quoted by the Noticias24 news website.
In March 2015, US President Barack Obama issued an executive order imposing sanctions against seven Venezuelan officials, freezing their assets and banning them from entering the United States. Obama described "erosion" of human rights guarantees in Venezuela as an "unusual and extraordinary threat" to the US security.
In response, Venezuelan Foreign Minister Delcy Rodriguez said in the light of the US decision Caracas would reconsider its bilateral ties with Washington.