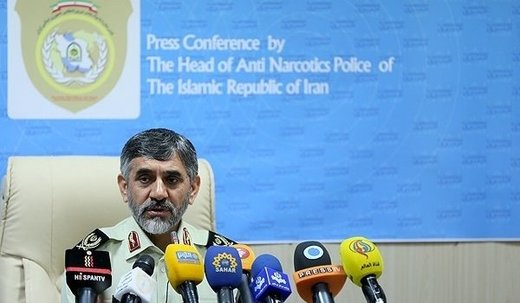 Commander of the anti-narcotics squad of Iran's Law Enforcement Police General Ali Moayyedi underlined that the poor performance of the US-led foreign troops in Afghanistan has resulted in a steady rise in drug production in Afghanistan.
"The problem of narcotics still persists in Afghanistan as a result of negligence of foreign states towards llicit drug trade in our neighboring country," General Moayyedi said, addressing the closing ceremony of a training workshop for the Afghan police officers in Tehran.
He additionally voiced Iran's readiness to send its anti-narcotics officers to Afghanistan to train that country's officers.
The Islamic Republic has emerged as the leading country fighting drug trafficking after making 85 percent of the world's total opium seizures.
Since the 1979 Islamic Revolution, Iran has lost more than 4,000 of its security forces in its war against drug smuggling.
Iranian police officials maintain that drug production in Afghanistan has undergone a 40-fold increase since the US-led invasion of the country in 2001.
While Afghanistan produced only 185 tons of opium per year under the Taliban, according to the UN statistics, since the US-led invasion, drug production has surged to
3,400 tons annually
. In 2007, the opium trade reached an estimated all-time production high of 8,200 tons. Afghan and western officials blame Washington and NATO for the change, saying that allies have "overlooked" the drug problem.
.