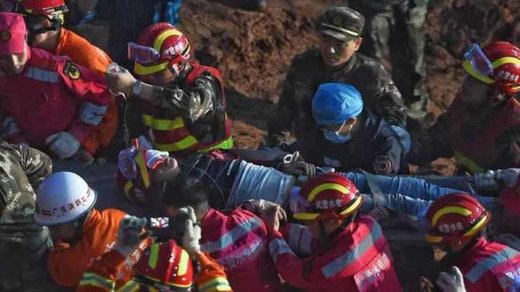 Two survivors have been found amid the rubble nearly three days after a landslide in southern China swept through an industrial park and buried more than 30 buildings.
One man was taken to hospital and was confirmed to be one of the 76 missing after the disaster in Shenzhen, the Guangdong province fire department said on its official microblog. The other was badly injured and was still being removed from the debris.
The man already extracted has been named as 19-year-old Tian Zeming from the southern city of Chongqing. He was rescued around 70 hours after the landslide.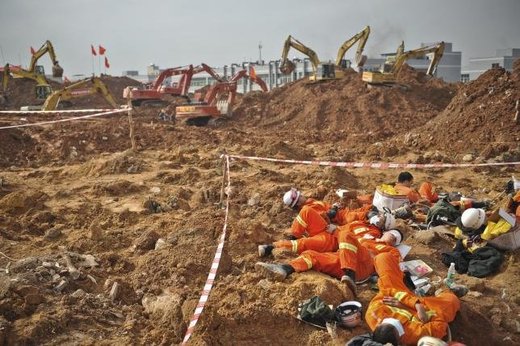 Photos and video footage from the scene showed dozens of armed police, firefighters and men in hard hats gathered around a deep hole dug into the soil where he had been buried.
Mr Tian was taken to the Guangming New District Central Hospital, where he was in stable condition.
The latest in a series of fatal accidents in the world's most populous country, the tragedy in Shenzhen came only months after almost 200 people died in a massive chemical blast in the port city of Tianjin.
The mudslide was caused by the improper storage of waste soil from construction sites, according to the official newspaper of the Ministry of Land and Resources.
Soil was illegally stored in heaps 100m high at an old quarry site and turned to mud during rain Sunday morning, according to the
Global Times
, affiliated with Communist Party mouthpiece
People's Daily
.
Source: AFP