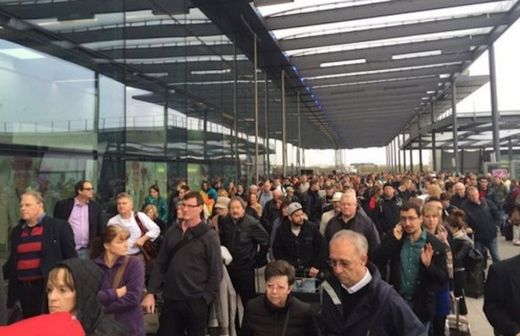 The airport's North Terminal was evacuated after a man carrying a firearm approached a check-in desk, police said.
A French national carrying firearms was arrested at London's Gatwick airport, police said Saturday. According to the
Metro
newspaper, the man approached a check-in desk carrying two guns. Police and airport staff pursued the man and he was found to have another gun strapped to his body when arrested a short time after.
Earlier in the day Sussex Police said the terminal was being evacuated "for the protection at the public."
Due to an incident - the North Terminal has been evacuated as a precautionary measure. Extra staff on-site looking after passenger welfare

— Gatwick Airport LGW (@Gatwick_Airport) November 14, 2015
At 6:10 PM London time the Gatwick airport said on Twitter the North Terminal was re-opened.
The evacuation came hours after terrorist attacks in Paris which claimed the lives of at least 129 people.