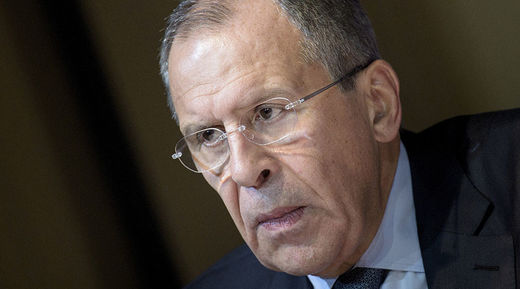 Russian Foreign Minister has warned against using UNESCO (United Nations Educational, Scientific and Cultural Organization) as tool to legitimize the self-proclaimed state of Kosovo. The UNESCO General Conference is preparing to vote on Kosovo membership during the ongoing Paris session.
"With all the difficulties of international life, it's important to avoid politicizing UNESCO's activities, which we are currently witnessing in relation to attempts to grant Kosovo with [UNESCO] membership in violation of the UN Security Council resolution," Sergey Lavrov said following meeting with UNESCO Director-General Irina Bokova.
On October 21, the UNESCO Executive Committee recommended considering Kosovo's membership of the organization during the general conference in Paris from November 3-18. The Kosovo vote is likely to take place on Monday, November 9.
"The fact that the membership of Kosovo and Metohija is being discussed today in Paris is proof of a deep crisis in international law, a crisis of the today's world," Serbian Ambassador to Russia Slavenko Terzic said on Tuesday.
Last week the EU and Kosovar authorities signed a stabilization and association agreement calling to open the way for Pristina to begin negotiations with Brussels regarding EU affiliation.
Following a three-month NATO bombing of former Yugoslavia in June, 1999, Kosovo was placed under the administration of the United Nations Mission in Kosovo (UNMIK) and a NATO-led peacekeeping force, KFOR, was authorized to enter the province.
Two years after UNMIK and KFOR arrived there, on May 14, 2001, the UN approved a "constitutional framework for a provisional Self-Government in Kosovo."
In November that year Kosovo held its first parliamentary elections, which the UN hailed as a huge "success."
In 2005, then-UN Secretary-General Kofi Annan appointed Martti Ahtisaari to lead the Kosovo status process.
In 2007, the UN official came up with the 'Ahtisaari plan' outlining the broad governing authority and structure of the Kosovar government.
On February 17, 2008, despite the stalemate within the Contact Group, the Kosovo assembly adopted a declaration of independence "in full accordance with the recommendations of UN Special Envoy Martti Ahtisaari." On the same day, the US and four European states recognized Kosovo as an independent country.