A couple whose baby was taken into care after they were wrongly accused of abuse are unlikely to get their child back, according to their lawyer.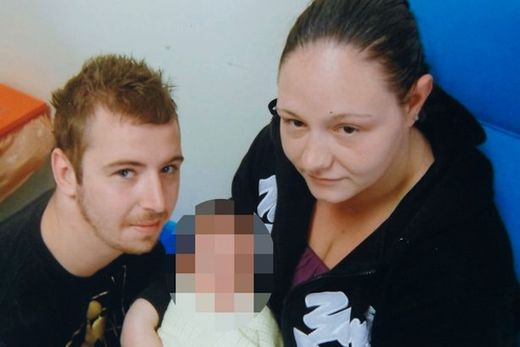 Karrissa Cox and Richard Carter, both aged 25, were found not guilty of causing injury to their baby at Guildford Crown Court on Wednesday. Three years ago, the couple took their six-week-old baby to hospital after noticing bleeding in the child's mouth.
Doctors, who feared child abuse after finding bruising on the infant's body and "healing fractures" on an X-ray, called for social services to intervene.
The couple saw their child taken into care and later adopted following a ruling of abuse by the family courts, in which they were accused of causing injury to the infant.
Cox and Carter were charged with child cruelty, but the criminal case against them collapsed at Guildford Crown Court after new medical evidence showed there were no signs of abuse. "We took our child to the hospital seeking help and they stole our baby from us," the Surrey couple said in a statement.
The first-time parents are hoping to gain custody of their child, who was put up for adoption. However their lawyers believe it is unlikely they will ever see the child again. "These innocent parents have been spared a criminal conviction and a prison sentence for a crime they never committed," said Michael Turner QC of Garden Court Chambers in London. "
Their life sentence is that they are likely never to see their baby again
."
Cox, a former soldier and Afghan war veteran, vowed to fight the courts despite the low chance of success.
"I feel completely let down by the system, well and truly let down. It's been a long three years trying to battle this and we're going to fight to try to get our child back," he told The
Independent
.
The court was told that medical experts discovered the child was suffering from a blood disorder called Von Willebrands II, which causes a person to bruise easily, as well as vitamin D deficiency and infantile rickets.
The prosecution dropped their case against Cox and Carter when one of their own medical experts concluded that he doubted there were any fractures at all.
Not guilty verdicts were then entered, according to the Garden Court Chambers. The Crown Prosecution Service said the prosecution's case based on "expert medical evidence which supported the original charges of cruelty." A spokesman said: "The case was then reviewed following new medical evidence which concluded that there was no longer a realistic prospect of conviction on any of the charges."
Surrey County Council defended the decision to take the child into care. "With any case like this we only have one thing in mind and that's the welfare of the child," a spokesman for the council said. "This case was examined carefully by the family court and having heard all the evidence, it took the view that it was appropriate for the child to be removed from their parents."