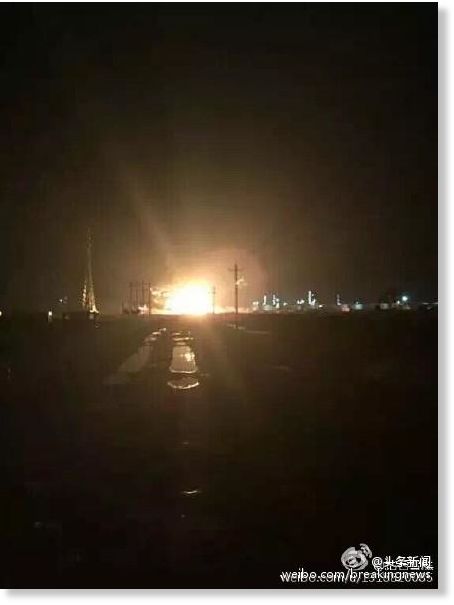 A huge explosion at a chemical facility has reportedly occurred in the Chinese province of Shandong.
The
People's Daily
newspaper said the explosion occurred in an industrial zone in Lijin, Dongying City.
RT
said the blast could be seen and heard from a great distance.
The explosion happened at around 11.25pm local time (3.25pm GMT).
It is not yet known if there are any injuries or fatalities.
Earlier this month, a series of chemical explosions in Tianjin, China killed at least 145 people.