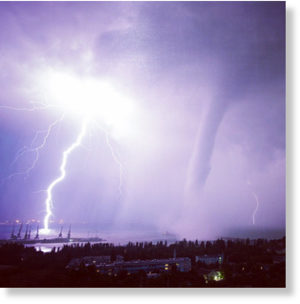 Large waterspout and lightning off Feodosia, Crimea peninsula, Russia. Sept 6th 2018.
Every one rushes elsewhere and into the future, because no one wants to face one's own inner self.
- Michel de Montaigne
Recent Comments
Why not ? The KKK is a secret-service inviltrated controlled opposition (cointelpro), and he just did his "job". Now he is being assigned to the...
---
Feeling attacked by divergent opinions is usually a symtom of low self-esteem.
---
Insert your flatter comment below, Truman.......
---
Interesting. This has the potential to explain the psychological effects of a full Moon.
---
and there you have our nation, amurica the great. all the way to the president. through the halls of the wealthy elite, shuddering in disbelief....