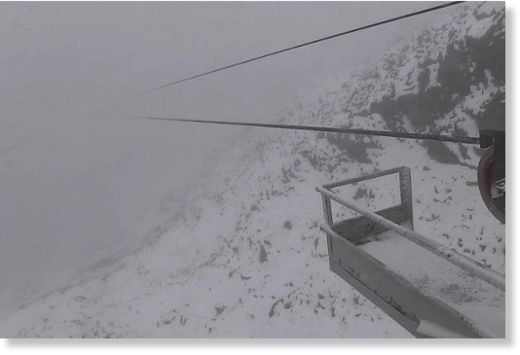 Big Sky resort's web camera near the top of Lone Peak shows
a winter-like scene in July.
First Alert Chief Meteorologist Mark Heyka says snow can be expected above 8,000 feet Monday in western and southwestern Montana.
The Interactive Tram Cam faces down from the top of the Lone Peak Tram at 11,166 feet and faces the Mountain Village.