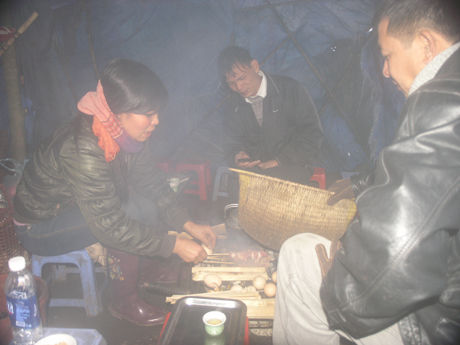 Sa Pa, the favorite resort town in northern Vietnam, is going through the second winter in only six months. Or at least that's what it feels like here. The town became
suddenly cold
on Monday morning and many people had to wear extra coats to deal with the temperature, which fell to 12.6 degrees Celsius (54.7 degrees Fahrenheit) at 7 a.m.,
right in the middle of summer
.
Both locals and tourists in Lao Cai Province said they woke up very surprised. They said it felt cold like winter, but it got warmer later in the day. According to AccuWeather, the minimum temperature will be between 14 and 16 degrees throughout the week. Luu Minh Hai, director of the province's weather forecast center, said the region has been suffering from a depression which caused long, heavy rains the past days.
The temperature in other mountains in the region also dropped to 16 and 17 degrees Celsius. Hai said such
low temperature in summer has hardly ever been seen
in Sa Pa. The town, which is the only place in Vietnam to have snow in winter, recorded temperature as low as 14.4 degrees Celsius in July 2005.
The cold weather is even stranger considering the country has been going through the hottest year in a decade, with heat wave gripping northern and central Vietnam for months now.