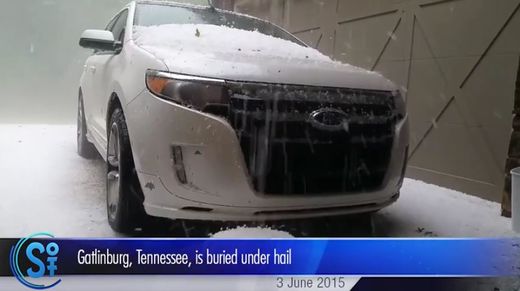 With the dollar-led global economy on the verge of systemic collapse, increasing chaos in the political and social spheres is mirrored by climate chaos. In June 2015, thousands of wildfires broke out across western North America, with the entire continent on course for its fieriest season in recorded history. June is the peak of tornado season in the US, but the intensity of the storms that brought them was stunning. The worst death toll from a tornado occurred in central China, where a waterspout capsized a cruise ship on the Yangtze River.
The record May rainfall in Texas and Louisiana... just kept falling out of the sky last month, with the Red River reaching its highest level in 70 years. Parts of southern China also saw their worst flooding in over 70 years. Localized flash-flooding struck the world over, not least in Accra, capital of Ghana, where hundreds were killed when a gas station exploded. Tbilisi, Georgia, was similarly impacted when a 'wall of water' washed through, killing 20 people and half the city zoo's animals. Other capitals inundated in deluges last month include Ankara, Bangkok, and Madrid, while Oman saw 5 years' worth of rain... in a single day.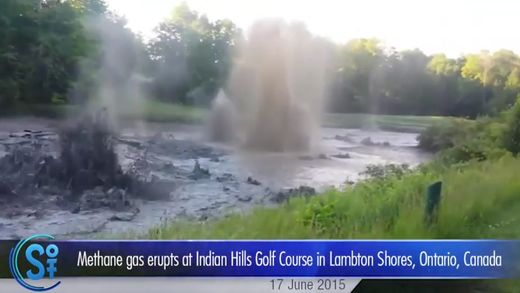 Intense monsoon rains last month also killed thousands of wild animals at a sanctuary in India, while thousands of pigs drowned in southern China's floods. Animal die-offs included millions of crabs on the Californian coast, and hundreds of thousands of antelope in Kazakhstan. The heatwave that killed thousands in India in May moved into Pakistan last month, where it killed some 1,200 people. In normally hot, dry climates, there were yet more bizarre scenes of inches - and sometimes FEET - of hail trapping cars on roads. While Alaska baked in record hot temperatures, Norway had five times more snow cover than normal for June.
In addition to auroras and noctilucent clouds being seen much further south than usual, strange objects or lights in the sky were caught on camera, including three objects leaving Earth's atmosphere. Strong seismic activity came in the form of another powerful eruption of Indonesia's Mount Sinabung, while Malaysia was hit with its strongest earthquake since 1976. There is also incredible footage of enormous sinkholes opening up across the US in June, swallowing moving cars, roads, driveways, backyards, and golf greens. And don't miss the eruption of multiple methane-infused mud geysers on another golf course in Canada!
Watch it on
Sott.net's Vimeo Channel
:
Music used: 'Escape from the Temple' by Per Kiilstofte. Licensed under Creative Commons Attribution 4.0 International
To understand what's going on, check out our book explaining how all these events are part of a natural climate shift, and why it's taking place now:
Earth Changes and the Human-Cosmic Connection
.
Check out previous installments in this series - now translated into multiple languages - and more videos from SOTT Media
here
or
here
.
You can help us chronicle the Signs of the Times by sending video suggestions to sott@sott.net