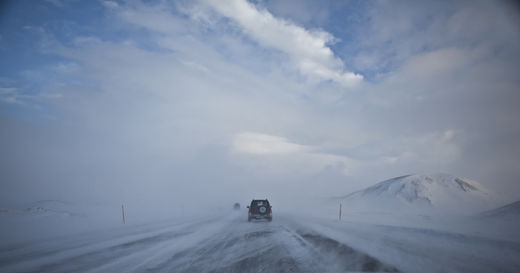 Reykjavik locals had to sweep snow off their cars this morning as the few spring-like days are seemingly over and winter is back with a vengeance. The weather forecast for the next few days is summed up in two words: cold and windy.
The Reykjavik metropolitan police ask people to drive carefully today
as the roads are icy. In south and west Iceland today, heavy snowfall is expected causing poor visibility. Today's winds are between 15- 23 m/s and more snow is expected this week. Spring may not be around the corner- yet.