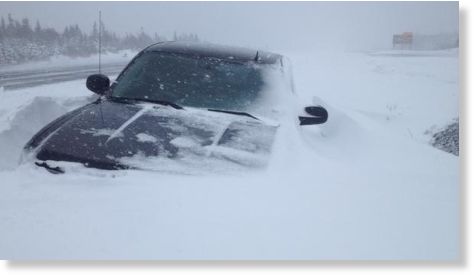 Snow delays airline, bus and ferry travel, St. John's cancels garbage collection, MUN closed for day
A March blizzard hammered most of Newfoundland Monday morning, on a day when most schools and many offices were already closed for the St. Patrick's Day holiday.
RCMP and the Department of Transportation and Works were advising drivers to stay off most of the province's roads and highways, with conditions deteriorating due to the heavy snow and strong winds.
In western Newfoundland, two vehicles were reported to be stranded on Route 480, also known as the Burgeo Road. RCMP said they tried to reach the drivers but had to turn back, given zero visibility and heavy blowing and drifting snow. Further attempts will be made when the weather improves.
The Burgeo Road is known for white-out conditions, and there is no mobile phone service for the entire 148-km stretch between the Trans-Canada Highway and the town of Burgeo.
The Stephenville Access Road and the Hearts Content Barrens sections of the TCH were also shut down and impassible due to drifting and poor visibility.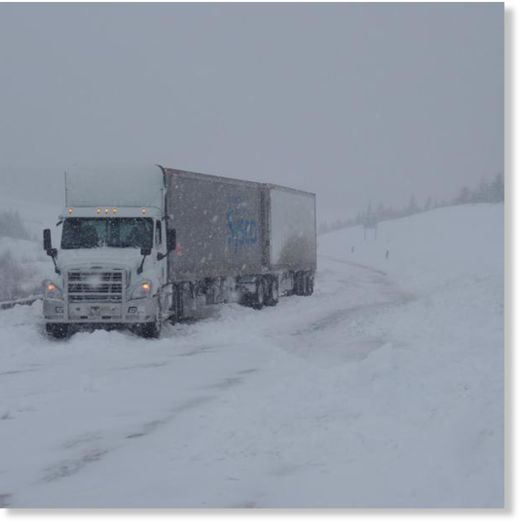 RCMP Staff Sergeant Boyd Merrill told the
St. John's Morning Show
that drivers should heed their advice and stay off the roads.
"
The message is very clear — don't go out," he said.

"The road conditions are absolutely terrible."
Many flights in and out of St. John's were cancelled or delayed Monday morning, and mail delivery was cancelled for both St. John's and Gander.
Blizzard warnings stretched from the Avalon Peninsula in the east all the way to Port aux Basques on the southwest coast. The system has been moving across Atlantic Canada since Sunday, causing travel disruptions and closures throughout the Maritime provinces before hitting Newfoundland early Monday.
Up to 40 cm of snow is expected in eastern regions of the island, which will combine with wind gusts of up to 100 km/h.
Snowfall amounts are expected to taper off further west, with central possibly seeing up to 30 cm and western Newfoundland seeing between 10-20 cm fall before the system loses strength overnight on Monday.
Whiteout conditions were reported on the Avalon Peninsula Monday morning, and CBC's Adam Walsh posted
a short video of the scene
on Topsail Road in St. John's, showing the poor visibility.
The wind and snow made for dangerous driving conditions in on both municipal roadways as well as highways, with drifting and poor visibility causing the RNC and RCMP to advise drivers to stay off all roads.
The heavy snow caused headaches for drivers on the TCH, including an incident east of Gushue's Pond, where a tractor trailer became stuck in about 30 cm of snow. Plows could seen clearing a path around the truck.
CBC meteorologist Ryan Snoddon said the snow should change over to rain and freezing drizzle on the Avalon and Burin Peninsulas sometime Monday afternoon, while the snow will gradually taper off on the rest of the island.
In St. John's, Metrobus announced that there would be a delayed start to service, with an announcement coming later in the morning. Garbage and recycling collection in the capital was cancelled before 6:30 a.m.
Memorial University of Newfoundland also announced that their St. John's campus and the Marine Institute would remain closed for the morning and afternoon with an update at 4 p.m. for evening classes.
The Corner Brook area, which has been hit with a number of snowstorms so far this winter, should see another 10 to 20 cm by the time the system passes.
Marine Atlantic announced that sailings between North Sydney and Port aux Basques on Sunday were cancelled due to the storm, and that there was a possibility that the cancellations could continue through Monday as well. The same was true at St. John's International Airport, where many flights were cancelled or delayed Monday morning.