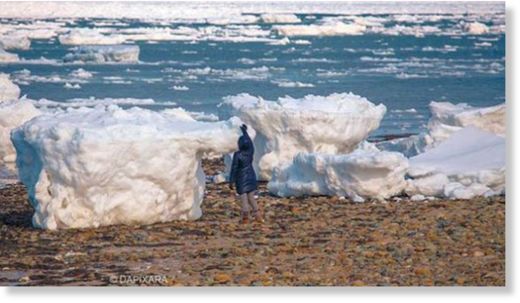 The historic winter of 2015 has left giant chunks of ice on the Cape Cod National Seashore.
Cape Cod photographer Dapixara captured images of a person standing next to the massive pieces of ice that washed ashore in Wellfleet over the past few days.
WBZ-TV Chief Meteorologist Eric Fisher says this could be a "once-in-a-generation" event due to the extraordinary amount of ice on the Massachusetts Bay. Fisher says the ice won't be around for long.
There have been several remarkable images left from the record-setting winter, including the
nearly frozen waves
captured off the coast of Nantucket last month.