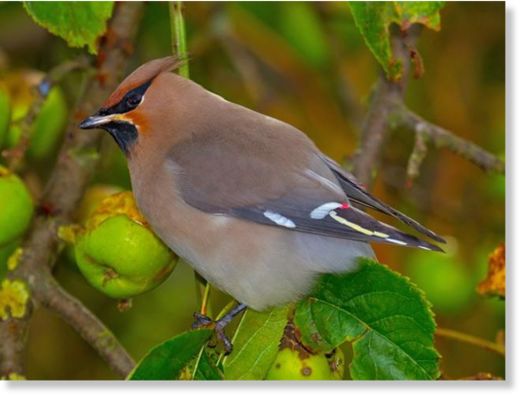 An irregular visitor in winter from the far north, several flocks of Bohemian waxwings have been spotted in the Granite State this past week.
Slightly larger than a cedar waxwing, with a reddish brown under its tail,
Bohemian waxwings only come as far south as states which border Canada.
Sightings during the past week included:
a flock of 75
near the library in Strafford on Feb. 25 and again on March 1; a flock of
over 80
behind Stan's Auto Service Center in Conway on the 26th; a flock of 12 in Hart's Location on the 27th; a flock of over 150 near the traffic circle in New London on the 27th and a
flock of 209 in the same area on March 1.
Also,
a flock of 40
was seen along Route 106 near Sam's Club in Concord on Feb. 28; a flock of 50 along Winona Road in New Hampton on March 1,
and a flock of 45 in Hanover on March 2.
These flocks were seen mainly foraging on ornamental fruit tress, or resting nearby.