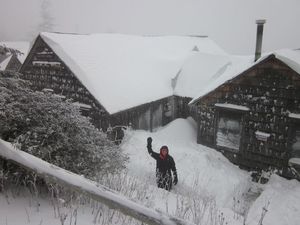 Rangers in the Great Smoky Mountains National Park closed all roads due to slick conditions from snow and ice and concerns about downed trees from high winds.
The list of road closures includes U.S. Highway 441/Newfound Gap Road, Little River Road, Laurel Creek Road and Cades Cove Loop Road.
The Sugarlands and Oconaluftee visitors centers are open.
Rangers also began working to evacuate campers at the Elkmont and Cades Cove campgrounds due to fallen trees and concerns about safety. All campers must leave Elkmont. Campers in tents must leave Cades Cove. RV campers will be allowed to stay at this time.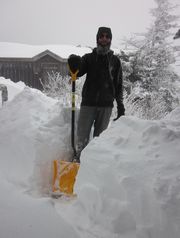 According to the National Weather Service in Morristown,
Mount LeConte has recorded 22 inches of snow so far. That's a new daily snowfall record for the park. The previous record of 6 inches was set back in 1993.
The
LeConte Lodge posted on its blog
that there are lots of drifts larger than waist high around the grounds. As of 3 p.m. Saturday, they said it was 17 degrees with some wind.
They said the lodge is closed for Saturday, except for taking care of Friday night's guests who felt it wise to not try and trek down due to the hazardous conditions.
Newfound Gap last reported 15 inches.