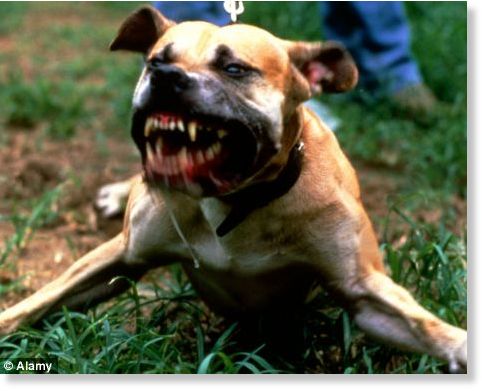 Two people were in critical condition in local hospitals Tuesday night after being mauled by four pit bulls near Bret Harte Elementary School in southwest Modesto.
A 911 call from a juvenile brought deputies to a home in the 800 block of Glenn Avenue at 5:59 p.m.,
where they found an elderly man in the yard being mauled by four pit bulls
, said Sheriff Adam Christianson.
The deputies shot at the dogs, killing two and driving two into another yard.
Officers found an elderly woman inside the home,
also with severe injuries from dogs.
Both victims are in critical condition at a local hospital
, Christianson said, adding that no one else was injured.
After the victims were sent to the hospital, deputies attempted to capture the other two dogs.
The dogs turned on the deputies
, who shot them, the sheriff said.
"The threat to public safety has been eliminated," Christianson said. "This was an unfortunate accident and certainly a reminder of how dangerous these dogs can be."
Investigators were working to determine what happened and who owned the dogs. Christianson said the owner or owners could be civilly and criminally liable for the actions of the dogs.
The sheriff said he did not know the names or ages of the two victims, but investigators are certain the dogs did not belong to them.