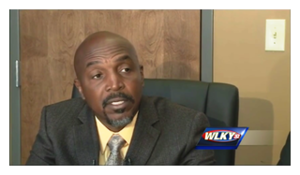 Kentucky - When an esteemed police detective discovered that an innocent woman had spent years in prison for a murder she didn't commit, he notified his supervisors and tried to make the tragic error known. Instead of seeing that the new evidence came to light, police brass demoted the whistleblower and kicked out of his unit. Another veteran officer stood up for the whistleblower, earning him termination from the department after decades of service. The Louisville Metropolitan Police Department has taken nefarious steps to hide a dark secret.
Wrongfully Convicted
Detective Baron Morgan of the LMPD stumbled upon the wrongful conviction during a routine interview with a suspect in 2012. During that interview, the suspect confessed to a shooting a man and dumping his body into the Kentucky River in 1998. This posed a big problem, since the person sitting in prison for that murder was a woman named Susan Jean King.
Susan King had been arrested for the crime in 2007, after the murder case had gone unsolved for 8 years. The victim, Kyle Breedon, was King's ex-boyfriend. When prosecutors threatened her with life in prison due to circumstantial evidence, she entered an "Alford Plea" on a lesser charge. A defendant who gives this type of plea does not admit guilt of the crime, but accepts the consequences, since battling the prosecution would likely lead to worse results. As such, King accepted a 10-year sentence for manslaughter to avoid the prosecutors' threats of life in prison. But all along, they had been threatening the wrong person.
The King conviction had already been under scrutiny by the Innocence Project when they learned that King was only 97-lbs and had only one leg. It would have been physically impossible for her to have launched Kyle Breedon's body over the bridge into the river.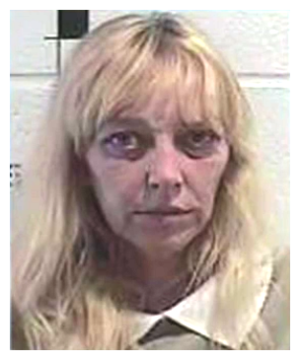 Detective Morgan was an 18-year veteran of the force. When he found out that Susan King was innocent, he spoke out as any moral person would. He notified his supervisors and contacted the Innocence Project of the new confession. The suspect, Richard Thomas Jarrell Jr., had revealed all sorts of intimate details about the murder, and revealed that he pulled the trigger just to feel what it was like to kill a man.
LMPD brass evidently didn't appreciate the embarrassment of having a wrongful conviction exposed, so they punished Morgan, stripped him of his Detective rank, and removed him from his unit. He was placed back at the bottom of the department - patrolling the street, working the third shift. The ranking members of LMPD did not act on Morgan's evidence regarding Susan King's wrongful conviction. Morgan's integrity was unwelcome as a detective.
Things got more scandalous when another officer stood up for Morgan, and received punishment as well. Lieutenant Rich Pearson had over 20 years of experience as an officer, but when he stuck his neck out for Detective Morgan and Susan King, he was nailed by Police Chief Steve Conrad with trumped up allegations of misconduct and fired.
"The actions the chief has taken against him are nothing short of appalling,"
said attorney Thomas Clay
, who represents both Morgan and Pearson in court. Both men filed lawsuits over their mistreatment, which Mr. Clay characterized as a violation of the state's law protecting whisleblowers.
"This was something that pretty much dropped into Baron Morgan's lap. He wasn't out there looking for anything that would cause embarrassment to the Kentucky State Police," said Mr. Clay to WLKY. "I really can't explain the hostility that was displayed to Baron Morgan from his own department as a result of doing the right thing."
Justice Served?
When the Innocence Project entered a motion for a new trial for Susan King,
the judge denied it
, saying she entered her Alford Plea voluntarily and was not owed a further trial. She was finally released - not based on the exculpatory evidence, but her eventual parole.
Baron Morgan's case almost went to trial, but the Louisville Metro Government instead opted to give the detective a
settlement of $450,000
at the last minute. The government insisted that the settlement was not an admission of culpability. Rich Pearson's lawsuit remains pending.
While taxpayers have given reparations to Mr. Morgan, a great injustice was done to Susan King which has never been officially recognized. Furthermore, those responsible for of the aforementioned acts have been allowed to remain in positions of power over the citizens of Kentucky. Has justice been served?