Australian children deformed by decades of incest found in scenes akin to Deliverance movie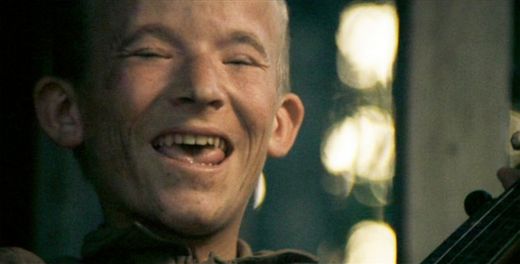 A disturbing incest cult has been found in New South Wales, Australia, where four generations of family inbreeding has left children deformed and mute.
In a scene reminiscent of the 1970s thriller
Deliverance
, the depraved relations of brothers, sisters, uncles and aunts created children that were incapable of speech, had odd features and lived in squalor.
The name of the valley has been kept secret and the family has been given the pseudonym of Colt to protect the identities of the children. It was only when residents of a nearby town reported that children were living in the hills that anyone realised what was happening.
Details were made public on the instruction of judges at the New South Wales Children's Court.
In an example of the inhumane life experienced by the children, one nine-year-old girl was found who could not hear nor write or speak. She was unable to bathe or dry herself and did not know how to use a toilet.
A local resident said that people used to joke that "you'd be inbred" if you came from the valley in question.
He told the
Sydney Daily Telegraph
that he had watched two women with "about 10 children" get out of a car in his town.
"They were never clean looking," he said. There was "no electricity, no water, just scrub" where the families lived, he added.
'I Will Never Get Over What I Saw There'
Police and childcare workers discovered the camp where 40 adults and children lived in two dirty caravans, two sheds and tents.
A police officer confided in her colleague that she would "never get over what I saw there".
Court documents revealed that
the incest dated back to great-great grandparents who were brother and sister. The family continued to inbreed with the children having sex with each other as soon as they were of age.
The result was that the children were handicapped or impaired in some manner, leading to what the care officials called a "social timebomb exploding" before their eyes.
One child, named in court as Bobby, 15, had severe psoriasis, soiled his bed regularly and had the learning ability of a nursery-age toddler.
Another child, 14-year-old Kimberly, was severely underweight and unable to clean her teeth, comb her hair or use toilet paper.
The mother, Betty, had 13 children, fathered by various members of her family including her father, Tim, and brother, Charlie.
Since the discovery of the group, some of the children have been taken away from their parents and placed with new foster families. Others have been put into counselling and progress is being made with their schooling and hygiene, the paper reported.