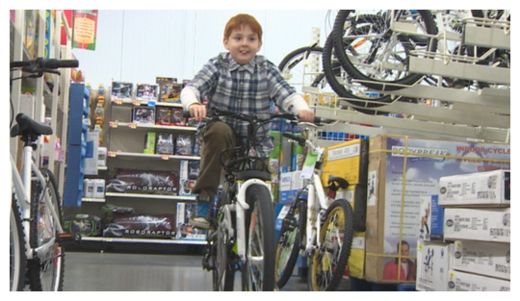 A complete stranger has donated a new bicycle to a 12-year-old boy with autism in Maple Ridge, after the boy's bike was stolen outside a local library.
Nathan Antone parked his old bicycle in front of a Maple Ridge library on Tuesday afternoon. Thirty minutes later, it was gone.
"We saw that the bike wasn't at the bike lock thing and we assumed it was stolen," Nathan told CBC News. "I felt very upset."
Nathan's family is on a fixed income and said they weren't able to replace the bike.
But when Ryan Nicholson heard about the boy's plight through the media, he decided to step in.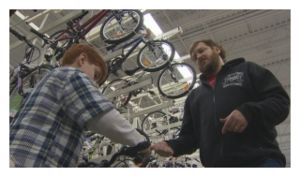 "That's one of those things in life that sucks and I wanted to remedy it for the family," Nicholson explained.
"Somebody did something very nice for me and I am just paying it forward so to speak. I think if more people did nice things to even strangers, it would just make the world a better place."
Nicholson also made sure to purchase a bike lock, so that Nathan's bike isn't stolen again.
Nathan, meanwhile, could hardly contain his excitement.
"It's black and it looks really cool and I think it's going to be fast," he said.