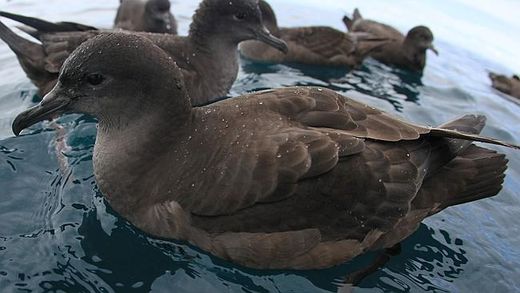 Hundreds of dead mutton birds have turned up on the northern beaches in a grim demonstration of nature's way.
The Tasmanian mutton birds, also known as short-tailed shearwaters, have been found in large numbers on Newport, Narrabeen, Collaroy and Dee Why beaches in the past week.
The mass deaths are a natural result of the bird's epic migration from Bass Strait to the Bering Sea on the edge of the Arctic Circle.
The 30,000km return journey sees a number of birds reach the limits of their endurance, falling into the sea and being washed up on our shores as they near the end of their journey.
As a result, large numbers of birds can sometimes be found on Australian east coast beaches, according to the NSW Wildlife, Rescue and Education Service
"Many are exhausted from the long migration and 'crash' onto suburban and city beaches before they reach home," the WIRES website states.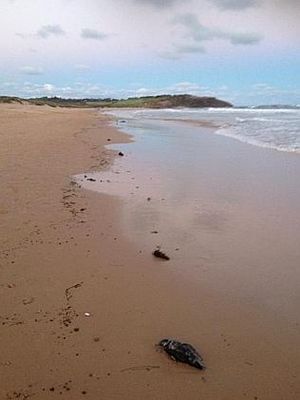 "A shearwater can lose almost half its body weight during the long migration so the chances of survival once washed ashore are very slim. As alarming as this may appear, it is natural mortality."
The migration, one of the longest of any bird in the world, takes the birds north between April and May, and they return in late spring and summer to breed.
Pittwater Council acting natural environment and education manager Matthew Hansen said the yearly migration could lead to dead birds on our beaches this time of year.
"Given the gruelling nature of their migration, most years see some of the weaker birds not making the journey and ending up being washed up onto our local beaches," he said.
WIRES states the mutton bird is among the world's most numerous bird species, with 23 million breeding pairs estimated to live in Bass Strait.
Anyone who finds a bird that is still alive is urged to put the animal in a box and take it to a vet, or call WIRES on 1300 094 737.