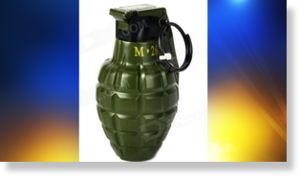 Miami, Florida - A lighter was mistaken for a grenade at Miami International Airport, prompting a security scare on Christmas Eve, said Miami-Dade Police.
A woman flying to Honduras was carrying the lighter.
"It appeared that there was something that looked like a grenade in there. So obviously we can't take any chances with that," said Lauren Stover, assistant aviation director for public safety at the airport.
Travelers were first evacuated from concourses J and H, and then allowed back inside. Once inside, however, they were not allowed to move toward the security checkpoint that was blocked off by police.
"We were just arriving to check in and they were already evacuating," said traveler Bill Murdock.
The all clear was given shortly before 1 p.m.

Source: Post Newsweek