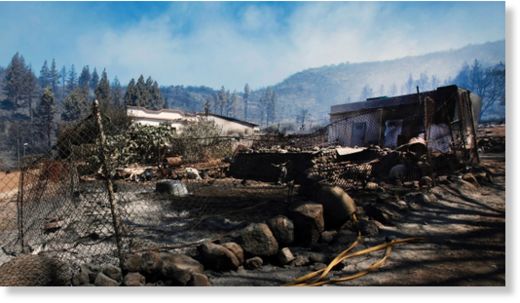 Madrid - Officials said Saturday that a wildfire thought to be under control on a Spanish island is now spreading, threatening a UNESCO World Heritage Site.
Regional agriculture spokeswoman Nancy Melo said flames on the Canary Island of La Gomera were encroaching on Garajonay National Park, which contains forests "of incalculable ecological value."
The government of the Canary Islands said in a Friday night statement that the fire had now intensified, and another blaze had started on the neighbouring island of Tenerife, with some 400 residents evacuated from the island's west.
Melo said the fire had begun a week ago, and had almost been extinguished, with "aircraft used to fight the blaze being sent to other islands."
Garajonay -- a very rare example of the type of humid subtropical forest that covered almost all of Europe before the arrival of humans -- was declared a national park in 1981 and a World Heritage Site in 1986.
Melo said some of the wooded land had been in existence for 11 million years, and belonged to a bygone geological period called the Tertiary age, which began 65 million years ago.
Elsewhere, firefighters in Ourense in Spain's northwest were joined Saturday by 17 water-carrying aircraft to battle a blaze.
Source: The Associated Press