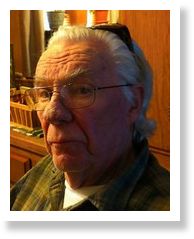 An 81-year-old Paynes Creek man died today after hitting his head during a fight with another man in the parking lot of the Redding
Costco
, police said.
Just before 11 a.m. Monday police responded to a report of the fight in the Costco parking lot at 1300 Dana Drive.
There, officers found Robert Leonard Mix lying on the sidewalk in front of the store. He was conscious and speaking with medics, Redding police Sgt. Al Mellon said.
Witnesses told police Mix was sitting in his Dodge pickup waiting for a parking space, which was causing congestion in the parking lot.
Gerald Eugene Carpenter, 70, of Lakehead walked by the pickup, hitting Mix on the arm, Mellon said.
The two began arguing about Mix's truck blocking traffic and Carpenter challenged Mix to a fight, police said.
Mix got out of the pickup and tried to hit Carpenter with a metal cane but Carpenter grabbed the cane and both men fell.
Mix hit his head on the pavement and was taken to Mercy Medical Center in Redding, where he underwent emergency surgery for the head injury, Mellon said.
Mix was on life support until he died today, Mellon said.
An autopsy is scheduled for Wednesday and police are submitting the case to the Shasta County District Attorney's Office for review.
Police investigators are asking anyone with information on the fight to call 225-4214.