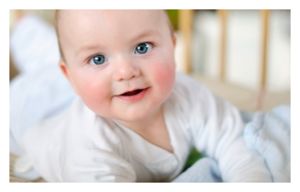 Last week,
Time Magazine
reported on a study out of China and the University of Toronto that attempted to quantify babies' cuteness. Apparently, kids stop being cute -- or at least "drop whatever you're doing to coo at them" cute -- at around four and a half years old.
With puberty impending, it's all pretty much downhill from there.
Perhaps having heard about the study, and not wanting to miss the window, a new mother in China has put her two-month-old child up for adoption on a second-hand goods website. To be clear, the second-hand goods carried on the site are not usually babies.
The Atlantic reports
that the baby is listed as a "99 percent new, 100 percent free item." There's also a pretty cute picture but so far, no takers.
Although it sounds like a joke -- especially the 99 percent new part -- at this point the evidence suggests that this mother is real. According to the story, the woman, who is from Guangzhou, is in the middle of a divorce and does not feel capable of raising a child on her own. Lawyers contacted by Sina News have pointed out that she cannot give the baby away without its father's permission.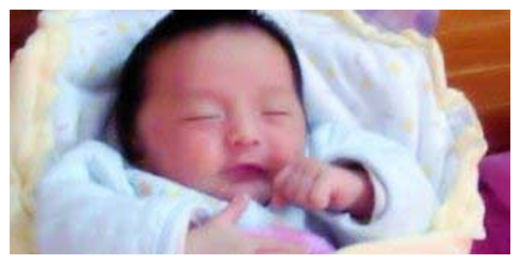 Like any good Internet story, the baby giveaway has attracted its fair share of irate responses on social media. Comments on the micro-blogging site Weibo ranged from irate ("We still call this a mother?") to humorous ("Is shipping included?") to, a personal favorite, disinterested but still commenting ("None of my business.").
It remains to be seen whether this story will turn in to the Chinese equivalent of Kony 2012 or even the Abercrombie
is racist story.
Then again, it does have all the markings of a social media sensation. There's a cute baby and an easily disapproved of, quite possibly insane, mother.
Unfortunately, Chinese social media users still have more to worry about than the latest viral trend. Over the weekend, the Chinese government cracked down on more than a dozen social media websites and arrested six people in connection with online coup rumors,
the AP reports.