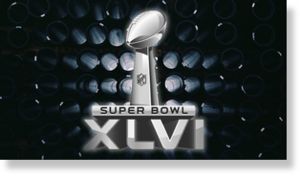 Three days before Super Bowl XLVI, U.S. prosecutors said they seized 16 websites that illegally streamed live sports and pay-per-view events over the Internet, and charged a Michigan man with running nine of those websites.
According to the government, the 16 websites provided links to give viewers easy access to other sites that hosted pirated telecasts from the National Football League, National Basketball Association, National Hockey League, World Wrestling Entertainment Inc ("WWE") and TNA Impact Wrestling. The latter is also broadcast on Viacom Inc's Spike TV.
Prosecutors said such piracy costs leagues and broadcasters millions of dollars a year, and some of this cost is passed on to ticket buyers and sports network subscribers.
"These websites and their operators deprive sports leagues and networks of legitimate revenue" in what amounts to "virtual thievery," said U.S. Attorney Preet Bharara in Manhattan, who announced the website seizures.
The websites are firstrow.tv, firstrowsports.com, firstrowsports.net, firstrowsports.tv, hq-streams.tv, robplay.tv, soccertvlive.net, sports95.com, sports95.net, sports95.org, sportswwe.net, sportswwe.tv, sportswwe.com, xonesports.tv, youwwe.com and youwwe.net.
As prosecutors announced the seizure on Thursday, New England Patriots quarterback Tom Brady, expected to start in Sunday's Super Bowl against the New York Giants, admitted to reporters his own use of an illegal website.
"Last year, you know, I was rehabbing my foot, you know, in Costa Rica, watching the game on an illegal Super Bowl website," he said in a video posted Thursday on the NFL website. "And now I'm actually playing in the game. So it's pretty cool."
"Make a Deal"
The defendant charged in the case is Yonjo Quiroa, 28, who faces one count of criminal infringement of a copyright.
Prosecutors said Quiroa, also known as Ronaldo Solano, operated his websites from his home in Comstock Park, Michigan, prior to his Wednesday arrest, receiving at least $13,000 from online merchants who advertised with him.
Lawrence Phelan, a lawyer for the defendant, said Quiroa was in federal custody and expected to be transferred to New York, after having appeared on Wednesday in a Grand Rapids, Michigan federal court. Phelan declined to comment on the case.
The complaint against Quiroa outlines his alleged piracy efforts from February 2010 to January 2012.
It concludes by saying a U.S. Department of Homeland Security enforcement agent posing as a WWE representative last week offered to buy various domain names associated with the defendant, and received a response offering to "make a deal."
Prosecutors will seek the forfeiture of the domain names for the 16 seized websites.
The government had announced the seizure of 10 other websites said to pirate sports events exactly one year ago, shortly before Super Bowl XLV. [ID:nN02241115]
The case is
U.S. v. Quiroa
, U.S. District Court, Southern District of New York, No. 12-mag-00241.