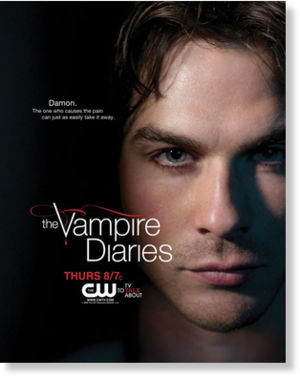 A court in France on Thursday rejected a prosecutors' request for a couple to be barred from naming their son Daemon after a character in television series
The Vampire Diaries
.
Prosecutors had brought Lionel and Blandine Defontaine, from Busigny in northern France, to court under a French law that prevents parents from giving names that would be "contrary to the interests of a child".
The parents, both fans of the series, had chosen to name their son, born on November 3, after the vampire character Damon -- adding the "e" to produce a French version of the name.
They said they simply liked the sound of the name and denied it had any Satanic connotation.
The same law had previously been used in 1999 to try to prevent parents Alain and Sophia Renaud from naming their daughter Megane, with prosecutors saying the name sounded too much like that of a popular French car, the Renault Megane.
An appeals court in 2000 allowed the girl to keep her name.