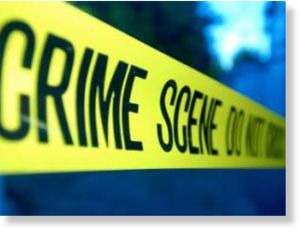 Police in Philadelphia report a bloody end to the old year and the start of a new one with six people killed and others injured around the City of Brotherly Love.
Police said shortly before midnight, a 36-year-old man and 31-year-old woman were found shot to death in a car north of the center of the city.
A few hours later, a 23-year-old man was found nearby with a gunshot wound and died at a hospital.
A few minutes after midnight, a 77-year-old man died after he was stabbed in a domestic dispute in south Philadelphia. A 52-year-old man was arrested.
In northeastern Philadelphia early Sunday, a 47-year-old man was shot to death.
A 26-year-old man died Saturday afternoon after he was shot six to nine times in north Philadelphia.
Source: The Associated Press