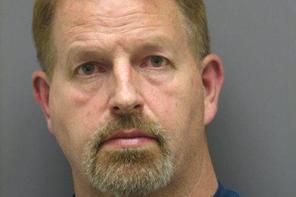 A Transportation Security Administration employee is accused of sexually assaulting a woman in Manassas, Virginia.
TSA won't say where or what suspect does for agency
The suspect, Harold Glen Rodman, 52, allegedly was wearing his uniform and displayed a badge to the victim, a 37-year-old woman.
Police arrested Rodman on Nov. 20. He is charged with aggravated sexual battery, object sexual penetration, forcible sodomy and abduction with intent to defile.
A TSA spokesperson confirmed that Rodman works for the agency but wouldn't say in what capacity or where.
Police said the victim reported that she and a friend were in the 10500 block of Winfield Loop in Manassas when the suspect approached them. The suspect flashed a badge and sexually assaulted the victim before fleeing on foot, police said.
Police responded and canvassed the area when Rodman stepped out of his residence. He matched the description given by the victim and was taken into custody, police said.
Those who live in the community says they were shocked to learn that a neighbor was facing sexual assault charges.
"He seems like a normal guy. I'm really shocked," says one neighbor.