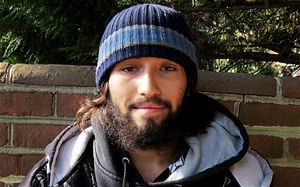 A bullet struck a protective window of the White House and another round was found nearby, according to US Secret Service, who are searching for a suspect.
The
casings from two bullets were found on the White House grounds
during a probe launched after gunshots were fired nearby on Friday.
The probe has not yet "conclusively connected" the bullets found on the White House grounds to Friday's incident, the Secret Service told Agence France Presse.
"An assessment of the exterior of the White House is ongoing," the Secret Service said. President Barack Obama and the first lady, Michelle Obama, were in California at the time of the shooting.
The US Parks Police are looking for Oscar Ramiro Ortega, a 21-year-old man in connection with the shooting, which reportedly took place between the White House and Washington around 9.30pm.
Witnesses heard shots and saw two speeding vehicles in the area. An AK-47 rifle was recovered and US Park Police spokesman Sgt. David Schlosser said a semi-automatic gun was also involved.