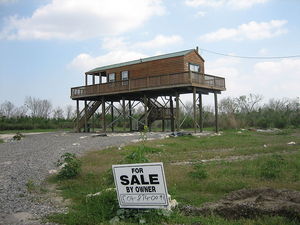 Washington- Mortgage finance giant Fannie Mae said it would ask for an additional $5.1 billion from taxpayers as it continues to suffer losses on loans made prior to 2009.
The largest U.S. residential mortgage funds provider on Friday also reported a second-quarter net loss attributable to common shareholders of $5.2 billion, or 90 cents per share.
Including the latest funding request, Fannie Mae has needed $104 billion in government capital injections since the U.S. Treasury seized control of it in 2008 during the financial crisis. Fannie Mae has paid back $14.7 billion in dividends.
Fannie said in a statement that its second-quarter loss "reflects the continued weakness in the housing and mortgage markets, which remain under pressure from high levels of unemployment, underemployment and the prolonged decline in home prices since their peak in the third quarter of 2006."
It said expenses related to mortgage modifications also contributed to its loss in the quarter.
"Fannie Mae expects its credit-related expenses to remain elevated in 2011 due to these factors," the company added.
The $5.2 billion loss attributable to shareholders follows a loss of $8.7 billion in the first quarter and compared with a loss of $3.125 billion in the second quarter of 2010.
Loans made in the past two years have been more profitable for Fannie Mae than loans made during the housing boom in preceding years.