Local officials in Iraq have said that US troops in the country have killed an Iraqi child as well as a policeman in the Salahuddin province north of Baghdad.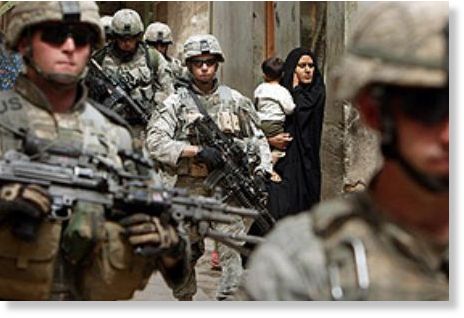 Officials say the two were killed during an apparent mistaken raid.
Reports on further causalities remain sketchy so far, Press TV reported.
The US-led military invasion in Iraq that began in 2003 has so far led to over a million 'violent deaths' among Iraqi citizens, according to a study by the British polling group, Opinion Research Business (ORB).
Further, Washington continues to exert pressure on Baghdad to extend US military presence in Iraq.
Some reports have suggested that senior Iraqi politicians have agreed to negotiate a US military training mission in an effort to extend their stay in the country beyond the 2011 deadline despite a surging public opposition.
Washington, however, is obligated to withdraw its forces by the end of 2011 in line with the 2008 US-Iraq Status of Forces Agreement (SOFA).
The agreement also forced Washington to end its combat operations in Iraq in August 2010.
Despite American insistence that it no longer engages in combat operations in Iraq, there have been numerous reports of US troop engagements in military actions in the war-torn country.