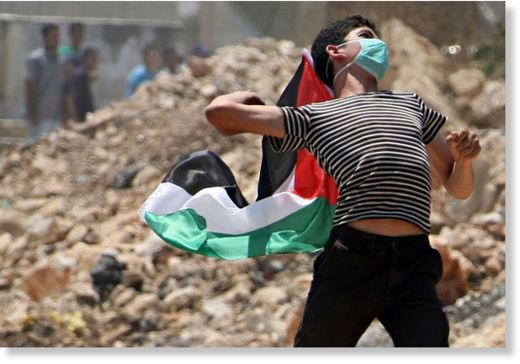 EU foreign policy chief Catherine Ashton on Friday roundly disapproved Israel's go-ahead to the building of 900 new homes in east Jerusalem, saying new settlements damaged the prospects for peace.
"I am profoundly disappointed" by Thursday's approval of a project that has triggered fierce criticism from the Palestinians and the international community, Ashton said.
The new homes will expand a neighbourhood in Jerusalem's southwest that is defined as being within municipal boundaries despite lying directly next to the Palestinian West Bank town of Bethlehem.
"The European Union has repeatedly urged the government of Israel to immediately end all settlement activities in the West Bank, including in East Jerusalem. All settlement activities are illegal under international law," she added in a statement.
Israel's decision to further expand settlements was particularly regrettable at a time when the international community was working to restore talks leading to a solution of the conflict, Ashton said.
"Continued settlement undermines trust between the parties and efforts to resume negotiations. This is especially true with regard to Jerusalem.
"I believe there can be no sustainable peace in the Middle East without a two-state solution with the state of Israel and a viable and contiguous Palestinian state living side by side in peace and security.
"Settlement activity damages this prospect," she concluded.
Israel's settlement construction has snarled peace talks that restarted in September 2010, but ground to a halt weeks later when a partial Israeli ban on settlement building expired.
Israel declined to renew the freeze, which covered the West Bank but not east Jerusalem, and the Palestinians say they will not negotiate while Israel builds on land they want for their future state.