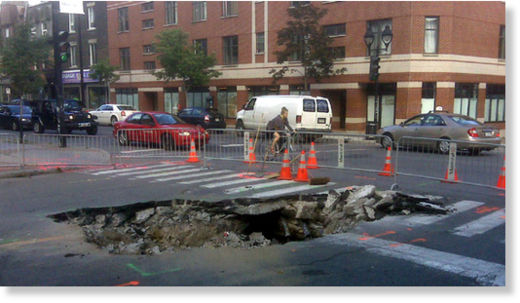 Traffic was rerouted in east-end Montreal Tuesday, after a 4.5-metre wide pothole opened up on Ontario Street.
The pothole, at the corner of Plessis Street, is at least 1.5 metres deep.
The city says the ground gave away beneath the asphalt, causing the hole to appear.
Traffic will be detoured away from the intersection until at least Wednesday.