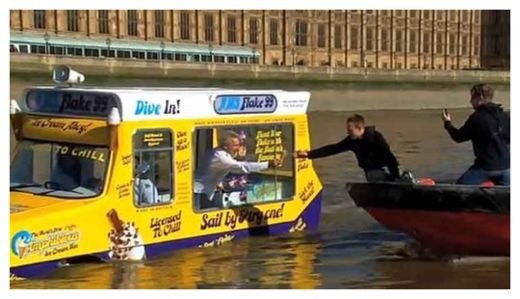 London boaters craving a cold treat on a sunny day might not to have to head ashore to find what they seek. The HMS Flake 99 is the world's first
amphibious ice cream truck.
The truck was commissioned by Cadbury in honor of Britain's National Ice Cream Week and has been driving (sailing?) around the Thames touting its wares. The Flake 99 is named for an ice cream treat and may soon be traveling to vacation beaches or to Venice to bring ice cream cones to gondola-riding lovers.