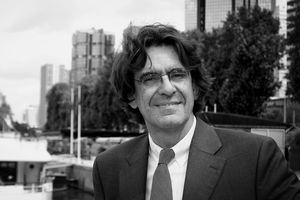 Paris - The French prosecutor's office opened a preliminary investigation Wednesday after a former government minister alleged that another ex-minister had participated in an orgy with young boys in Morocco.
Former Education Minister Luc Ferry will likely be questioned after alleging during a television show that another minister was caught at an orgy in Marrakech, a judicial official said. The official spoke on condition of anonymity since she wasn't authorized to speak publicly.
The preliminary investigation is aimed at seeking more precise information from Ferry, the official said.
In France, a preliminary investigation is conducted to see if a case should be pursued.
Ferry, who was education minister from 2002 to 2004, did not name the minister or the government in which that minister had served, but said during a television show Monday that he heard about the case from a prime minister. He did not specify which one.
"Me, I know and I think I am not alone," Ferry said on the show on Canal Plus cable TV debating the long-standing French tradition of respect for private lives.
The subject of privacy for public figures has taken a center-stage in the French media since the former leader of the International Monetary Fund, Dominique Strauss-Kahn, was arrested and charged with sexually assaulting a maid at a luxury Manhattan hotel. Strauss-Kahn was widely considered the likely Socialist Party candidate in next year's presidential elections.
French journalists have long observed a tradition of respect for the private lives of politicians, but the Strauss-Kahn affair has led to soul-searching.
Ferry said the Marrakech incident was recounted to him "by high authorities of the state, in particular a prime minister." However, he added that he wouldn't name names because he has no proof and "if I give the name now ... it's me who would be (investigated). I would surely be convicted even if I know the story is true."