A troubled 19-year-old stabbed himself to death on stage at an open mic night after playing a song called "Sorry For All the Mess."
Kipp Rusty Walker repeatedly plunged the six-inch blade into his chest as the audience clapped and cheered in the mistaken belief it was piece of performance art.
But when he collapsed in a pool of his own blood they started screaming in horror and rushed to help him, but his wounds were too severe and he died soon after.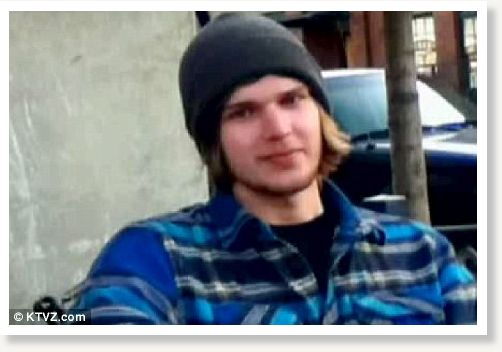 The bizarre suicide has left the community of Bend in Oregon stunned and wondering why he would end his life in such a public way.
But questions will be asked of mental health authorities after it emerged that Walker had told friends of his plan and had threatened to kill himself before.
On that occasion he had been taken in for treatment but was released back into the community.
Walker took his own life at the Strictly Organic Coffee Company in front of around 15 people during its open mic night.
He got up on stage and performed the number on the keyboard before killing himself.
He was taken to hospital but died shortly after.
Strictly Organic's co-owner Rhonda Ealy told TV news station KTVZ of the confused reaction among the audience as the horror unfolded.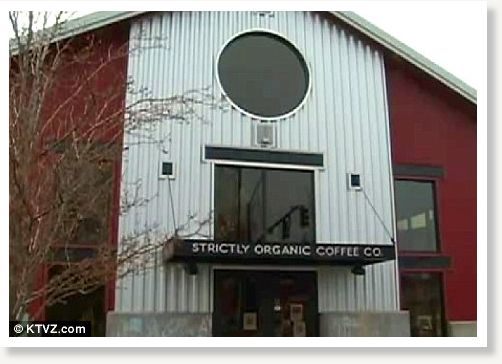 She said: 'It was really unclear at first what was even happening.'
'You know it is an open mic and it's a performance, people at first thought it was some sort of theatre.
'Most people never have to see anything like that in their entire lives, and never have before, so it is a life-changing experience'.
One of Walker's friends claimed that he had been planning to kill himself in a public place for some time.
The friend said: 'It was almost like he wanted to prove a point, like there's no point in being scared of death because it's going to happen to us anyway,'
He added that Walker told him he first wanted to kill himself on March 20, so he told his parents who took him to the psychiatric unit at St Charles Medical Centre in Bend.
Walker, described as a transient, was released a few days later.
The friend added that there was nothing he could do to help Walker.
'I actually told him, I was like, "Dude, this is going to mess a lot of people up",' the friend said.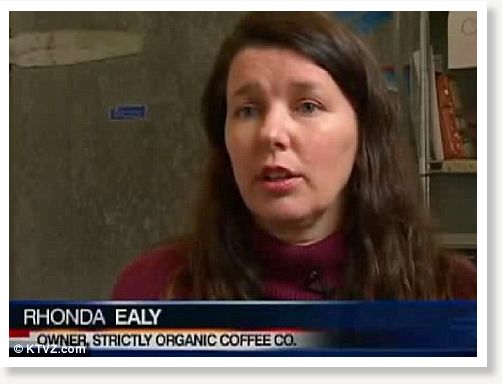 The suicide has split opinion in Bend. Some people are sympathetic to Walker's plight, others are outraged over his actions.
On the website of newspaper
The Oregonian
, one reader going by the name of Quashi wrote: 'As the aunt of a talented young artist who also took his life at the age of 19, I am so saddened that he was not able to reach out to his friends and family for help.
'We will never know the level of pain he suffered from so deeply that he chose to take his own life. Nor will he ever know the pain felt by those he left behind. This lasts forever.'
Another reader, Judahlevi, commented: 'It is always a tragic act for someone to take their own life since all life is precious.
'Nonetheless, he did not have the right to do this in front of an audience. The horrific memories of someone stabbing himself to death on stage in front of them is not something for anyone to have to be subjected to, or have to live with.
'It is psychologically damaging for everyone in the audience, whether they admit it or not.
'I feel more sympathy for the audience than the "performer".'
Another commenter who said he was a doctor added that such a public suicide could be to 'demonstrate to others who are "normal" that there are others suffering to the point of suicide.'
'It's kind of an "in your face you lucky b****** kind of approach", be it jumping from a bridge/tower or shooting/stabbing yourself in public.'
Bend Police Lieutenant Chris Carney said Walker's family live in Alaska and have been notified.
He added that the incident was unlike anything he'd ever seen.
'You know, 19 years with the Police Department, I can't think of any event similar to this where somebody's done something in such a public forum and not said anything in the process. So at this point, we still don't know the reason why he chose to do this, why he chose this location or anything and we probably never will would be my guess,' he said.
A spokesman for St Charles Health System said officials would be working with Bend Police Department and the Deschutes County Public Health Department, to 'discuss resources that are available in the community for those struggling with depression or suicidal thoughts.'
No investigation has begun into any potential errors in his treatment.