A nurse is under investigation after she allegedly gave a child the MMR jab without his mother's consent.
Practice nurse Rashiela Parekh failed to ask permission before injecting the three-year-old and did not inform his parents that he had been given the jab until it was too late, his mother claims.
Robina Siddique has accused the nurse of giving her son the injection simply to meet Government targets.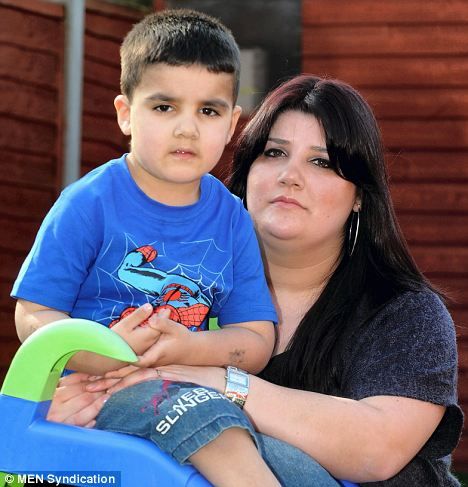 She said she had decided not to give her toddler Mohammed the combined measles, mumps and rubella jab because she believes it may be unsafe.
But when she took her son to a surgery for the diphtheria, tetanus and polio vaccines, Miss Parekh also gave him the MMR injection without asking permission, she claims.
Miss Siddique, 28, also alleges that the nurse did not mention the MMR jab when she asked which vaccinations her child would be receiving at the Pak Medical Centre in Alum Rock, Birmingham, last month.
The housewife has now made an official complaint to the Birmingham East and North Primary Care Trust and the Nursing and Midwifery Council.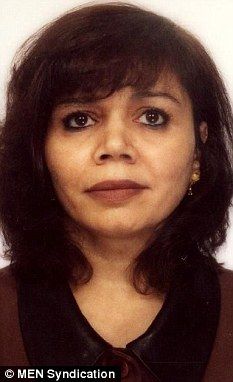 'I had refused the MMR for my child because I don't think there is enough research into the long-term implications, but I feel my freedom of choice has been taken away from me,' the mother-of-one said.
'I am disgusted and appalled at what this nurse has done. Every time I went to the surgery, it would flash up on the screen about the MMR and I would say no.
'When I went for the diphtheria jab, I asked the nurse to explain exactly which injections my son was receiving and she did not say the MMR.
'It was only afterward that I was told. All I could say was, "How dare you just go and do that?" It is irreversible now and I feel so angry.'
For years, controversy raged over the MMR vaccine after a doctor published a paper claiming it was linked to autism and bowel disease.
The report, by Dr Andrew Wakefield, led to thousands of parents boycotting the jab and immunization levels in the population falling to worryingly low levels.
Many of his co-authors later withdrew their support and the Lancet, the journal which first published his study in 1998, retracted it.
Last year, Dr Wakefield was struck off the medical register after the General Medical Council found him guilty of 30 charges of serious professional misconduct.
They found evidence he had falsified parts of his report and had behaved unethically and 'abused his position of trust'.
A spokesman for the Pak Medical Center said: 'We cannot comment on an individual case. The complaint has been referred to the PCT and we will co-operate fully.'
A Department of Health spokesman said: 'No children should be immunized unless their parents have given consent. None of the childhood vaccinations available in the UK is compulsory.'