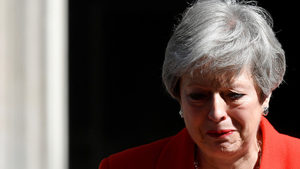 Time to say goodbye: 'Brexit' claims its second Tory PM
What fetters the mind and benumbs the spirit is ever the dogged acceptance of absolutes.
- Edward Sapir
Recent Comments
Must be the Climate emergency on earth due to non renewable fossil fuel use, that affect the Jupiter magnetic field ?? For confirmation, refer to...
---
Q & Ben Fulford , best bullshit artist on the web ...
---
3 French Citizens, named, Dupond, Durand & Martin ...
---
Grace Hopper and Ada Lovelace: two great women who helped birth the modern computer age.
---
That Stoltenberg a-hole is a bureaucrat politician. He has no understanding of military strategy at all.